Instructions to redeem coupon from Offshore Electrics.

-Surf the website and add the items you would like to your shopping cart.
-Once you have all the items you would like, Click the "View Cart" button on the top right of the page.
-On the first page of the checkout, you will see "Gift Certificate or Coupon Number", See picture below.
-Enter the number given to you and then hit the "apply" button.
-After you click the apply button, a pop up will show with "Gift Certificate Applied", click ok.
-The page will refresh and show you the amount of the Gift certificate that was applied.
-Click the Lastly, finish the checkout process.
NOTE: If you have pop ups disabled or strict security, you many have issues. You will have to fix this first.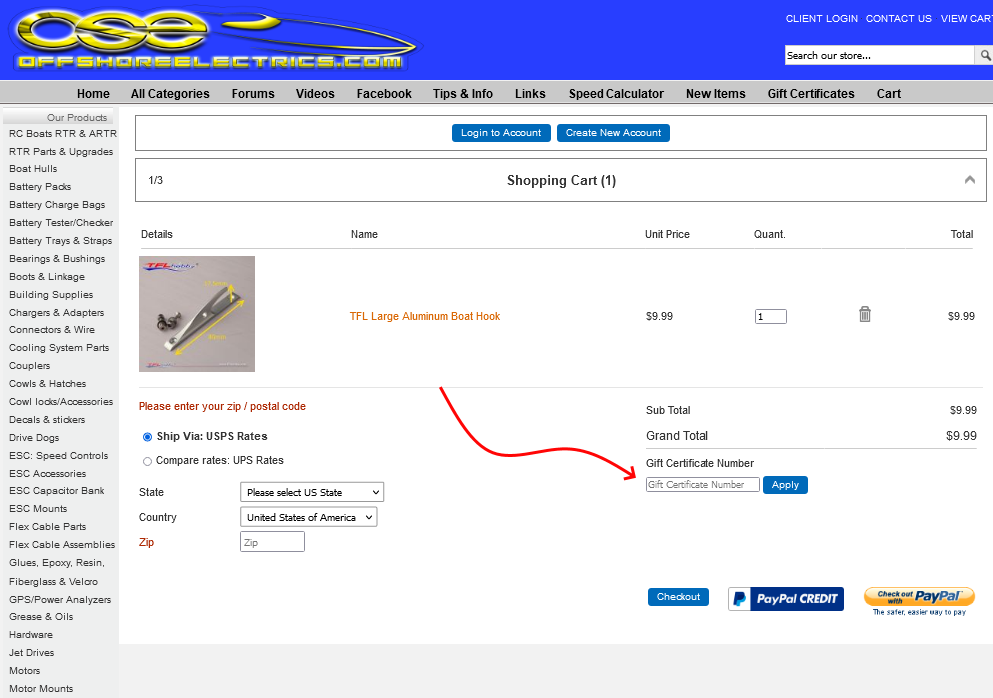 Shopping cart

Login Status
Not logged in